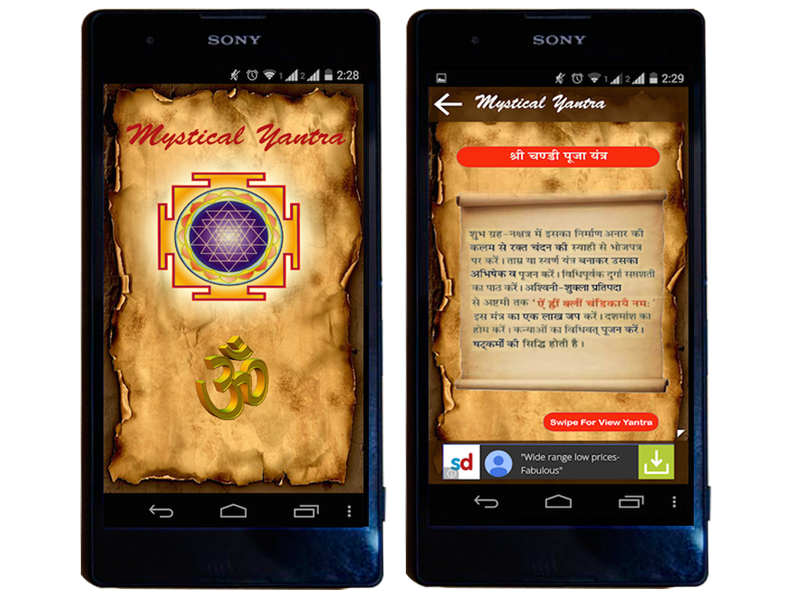 Live Apps Link: https://play.google.com/store/apps/details?id=com.ingenioussofttech.mysticalyantra
All prehistoric humanities had blessed algebraic designs demonstrative of their beliefs and religion.
Yantra may be used to denote the astrophysical place of the globes over a given date and time. It is reflected favorable in Hindu tradition
Yantra literally means "mechanism". it is a algebraic design acting as a extremely effective tool for observation, attention and meditation
They are categorized appropriately: for health , wealth yantras for protection, , for education, for early marriage, for love and attraction, for success in professional ,horrible eyes and unhelpfulness, for luck and prosperity, for spiritual advancement, for removal and protection of black magic.