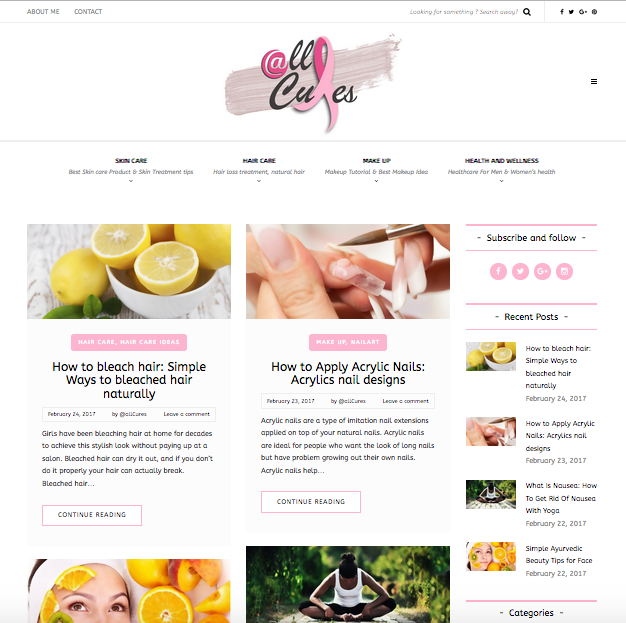 Website: http://www.atallcures.com/
@allcures is your guide for everything related to Beauty, Wellness, Parenting, Food, wedding & Relationships,and interior Decor. we address everyday issues of Today's new age women who are always on the Go. we provide original and useful content specifically Designed by Experienced Bloggers and industry Experts.
we are providing better guidance related to beauty : makeup,hair care, health, skin care etc. This all tips are available in our site.
Project Description
Its is Technology related Technology Blogging website.
Below Task is done by Us.
Logo Designing
Website Development
Content Writing
Website SEO
Add to Favorites
Project Details
Date
March 1, 2017
Categories
Author
bestInGenious
Visit Site